Infomercial Producer
Staff Team
Founding Member
U.S. Marine Veteran
9 Second Best E/T
HFCOTM
Member ID

#1070
Messages

3,902
Reactions

8,892
Points

302
City

Murfreesboro
State

TN
Country

United States
Vehicle

2016 Hellcat Go Man Go
Full event schedule at
www.ChallengerFest.net
We're doing cash payouts for the car show winners this year.
In each class:
1st = $200
2nd = $100
3rd = $50
Best of Show = $250
Furthest Driven = $100
Furthest Trailered = $100
Best Engine Bay = Summit $100 gift card
A couple other perks for folks as well. Car must be entered in the car show to be eligible.
I could NOT get a private track rental this year for various reasons, but I DID align our date with a private TNT date so we can still get on the track and make some passes if we want. Primary focus will be on the car show and we'll make that a much bigger deal this year than previous. $Cash$ payouts on the car show winners as well.
Hotel Info - and I asked them to extend the dates to folks from hellcatforum.org if they call after the cut off
Like I said last year, there are 100 reasons to sit on the couch so get out and make some memories before it's too late.
HOST HOTEL (two locations next to each other)
BOOKING LINK: CLICK ME For Booking
Fairfield Inn 1832 Cave Mill Road Bowling Green, KY 42104
270-599-1832
TownePlace Suites Bowling Green 1818 Cave Mill Road Bowling Green, KY 42104
Towneplace: 270-782-4714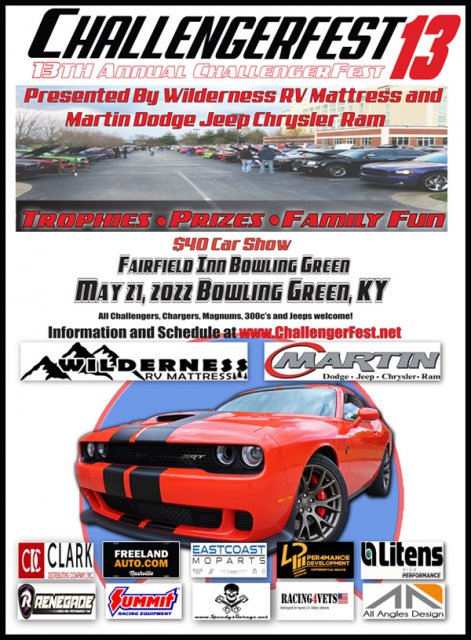 Last edited:
11